Transport
Eliminate blind spots
Orlaco camera solutions for vehicles make it possible to eliminate blind spots in all situations. The cameras are compact and do not affect the aesthetic design of the vehicle. The robust, aerodynamic design of the camera also means that it tolerates washing and rough weather conditions. In addition, the cameras are easy to adjust for use in different situations.
Safe manoeuvring
Orlaco camera systems give the driver a complete overview of the area surrounding the vehicle. This reduces the number of injuries and is of invaluable help with limited mirror visibility, manoeuvring in dense traffic, and driving in reverse both with and without a trailer. The screen on the dashboard is activated automatically and displays a clear picture of the situation.
Combined with navigation
The Multicombi System is a first-class navigation system that can be combined with Orlaco camera solutions. The Multicombi System is space-saving because all necessary information is transmitted to a single screen, thereby saving money otherwise spent on installing two separate units.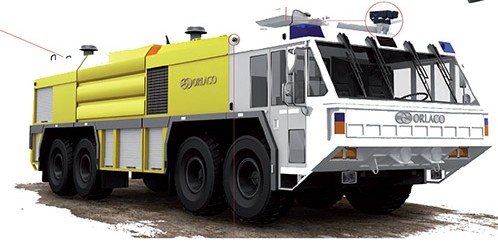 Emergency vehicles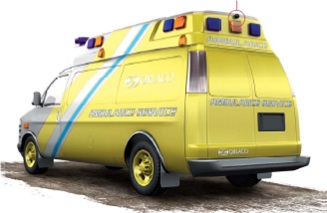 Orlaco offers specially adapted solutions for emergency vehicles. Mounting IR cameras with zoom function on a fire engine make it possible to see smoke and localise the centre of a fire more quickly. This in turn makes it easier to analyse the situation and take the necessary measures. The cameras also facilitate faster and safer positioning and manoeuvring of the vehicle and equipment.
More information